IRVINE HVAC
REPAIR SERVICE
HVAC REPAIR IN IRVINE
The best repair, install and maintain
Our company provides HVAC repair and replacement services. An experienced and dedicated team of service technicians, engineers, repairmen, and HVAC Experts® are ready to help you breathe easier, cleaner, and most importantly, more comfortably.
We specialize in the repair, installation, replacement, and maintenance of all models of heating and air conditioning systems. We are trusted for houses, offices, restaurants, hospitals, and more and our pros provide the best HVAC repair services in Irvine and surrounding areas.
Get Expert Help Today
Top rated
All brands
IRVINE HVAC EXPERTS®
Why do you need to choose us in Irvine?
No job is too big or too small for HVAC Experts®. Our factory-trained and licensed technicians help keep your air safe and comfortable. Our loyal relationships are built quickly, thanks to a team that combines years of repair experience with knowledge and education. We'll do it for you:
minor repair, cleaning;
refurbishment with parts replacement;
replacing the old system;
relocation or new installation;
one-time or annual maintenance.
HVAC REPAIR COST
$69 Tune-Up
$199 Minor Repair
$299 Parts Replacement
GET QUOTE
License CA #1012417
HVAC REVIEWS

George West

The customer care team and the repairmen deserve a five-star! The call center picked up my calls promptly and ensured everything was in order at the end of the job. I've never worked with such an organized team before. Thanks!!

Annie Dang

I've used that company on a few occasions for my various properties. They provide extremely competent and friendly service. I have recommended this company to my neighbors as well. They are knowledgeable and fairly priced. Great service

Uriel Medina

The technicians were exceptionally professional, showed up on time, and got my swamp cooler up and running quickly. The communication with the main office was always fantastic, and all the staff was constantly taking care of me, including changing my schedule due to childcare issues. I felt like they listened to my concerns and did their best to accommodate me.

Chris Ufomadu

I could not have had a better experience with my heater/replacement problems. Not only were they extremely knowledgeable, but they were very honest and sincere. Their price for the furnace replacement (and the price for the repair) was much cheaper than some other suggestions.
WE REPAIR THAT HVAC BRANDS
HVAC INSTALLATION
Correct replacement of equipment in Irvine according to the code
All Major Brands and Models
Licensed, Insured, Bonded
HVAC installation should only be performed by professionals, which we are. At the initial stage, your equipment is a few different units. It is on the skill of the installer, depends not only on the service life of the system but also on the quality of its work. In the course of doing business, we are repeatedly confronted by customers asking for help. They have fallen into the price trap and received not only disgusting work but also dangerous work because no one will cover their losses in case of damage, since they paid cash. Proper HVAC replacement or new installation is almost an art, and the cost of rework is more expensive than the installation itself.
HVAC REPLACE COST
Free Estimate
$5999 Upflow System
$6999 Horizontal System
GET QUOTE
License CA #1012417
HVAC MAINTENANCE
Inexpensive and professional maintenance service in Irvine
Do you want to do household HVAC maintenance service? You are right, timely maintenance of the equipment, will not only protect the system from breakdowns but also greatly extend its service life. Our technicians can help with your HVAC upkeep, regardless of which company installed it for you. Call or book service online today.
That's why we
Cheap raid
All inclusive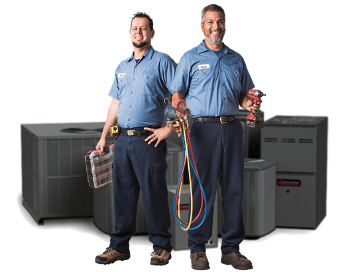 WE'RE IRVINE'S LOCAL HVAC CONTRACTOR
You won't believe it, but it is extremely important to use only local service companies. This affects both the speed of work and the responsibility of the performer. After all, your neighbor will never deceive you, not only because he will be ashamed later, but also because reputation is the most important part of the business, and a leaked reputation is the downfall of the business. We can work with your budget and available space, including recommendations on the brand and unit you'll need to provide the heating and cooling power you need in Irvine, Ca.